The DOoFS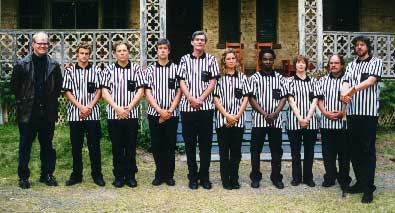 The Divine Order of Faithful Servants
Join us or die!
We are the faithful flock of the Most Honorable Reverend Caleb Solar of Endsville, New York. Our beloved Reverend has heard the voice of the Lord and can see the coming storm clouds. Are you are man or woman enough to see the truth and not care what the scoffers of this evil world say? Find out by entering our sacred site and learning about our assemblage of Religious Americans! Enter our site below!
We Pray That You See The Sacred Light!
Meet Our Initial Apostles of Faith!
Tell Us What You Think About Our Group!
View Our Spacious Living Facilities
How Routines Are Holy And Just!
Send A Prayer Card With Caleb's Holy Picture On It
Shaving and Ironing with Kenneth
Taste and Rate The Puddings with Doug
Nevilles Interpretations and Meditations

This site designed and maintained by

contact us at A_Very_Clever_Plan@hotmail.com